This report provides a detailed listing of goods received by Supplier for one or more or all suppliers.

Details include P/O number, GRN number, Receipt date, stock code and description, quantity & cost.

Location:

Inventory -> 6. Purchase Order Processing -> 8. Purchase Order Enquiries/Reports -> 2. Purchasing – Goods Receipt Related Reports ->3. Goods Receipts – By Supplier by Product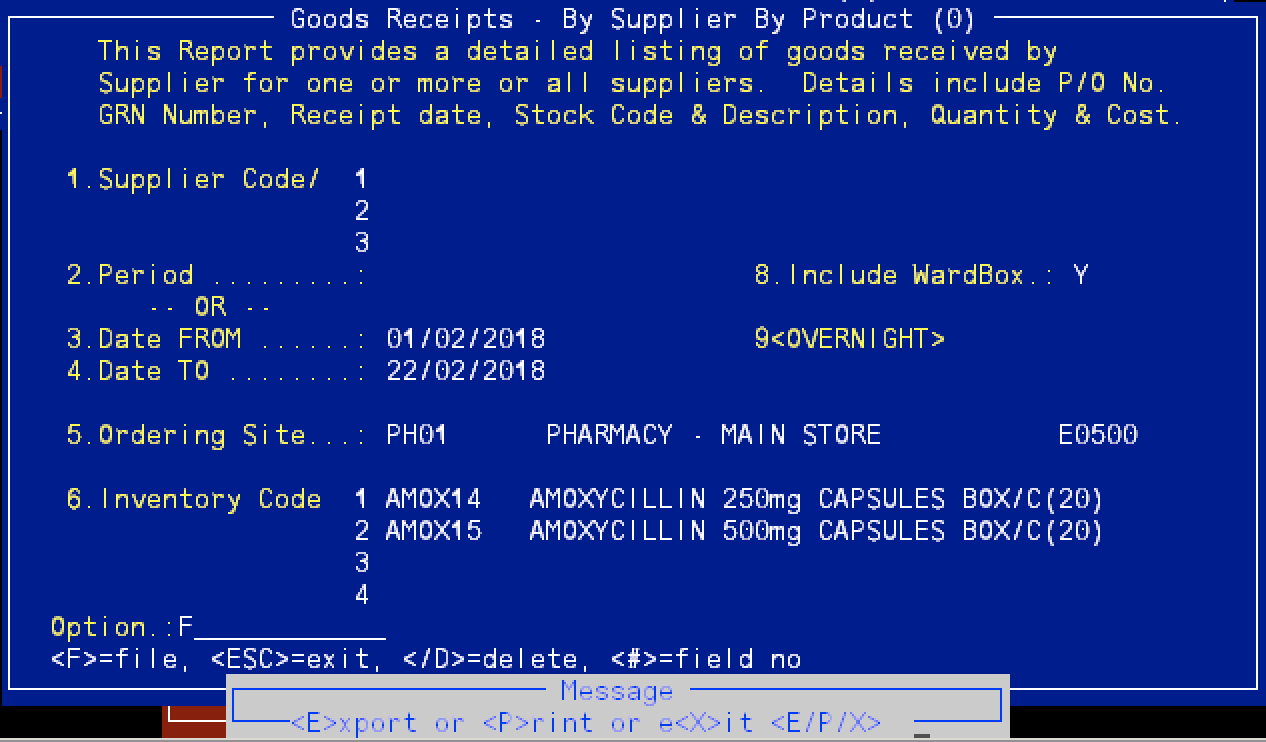 This report is exportable. At the Options line, enter 'F' which will pop up a message to pick the output options. Enter "E" to export the report.

To retrieve the report, zoom EXPORT.

Skip field 1

Enter "SUPP" in field 2

Enter your PC's path directory where you want the report downloaded e.g. c:\temp

Use your mouse and click on the "N" against the report you want exported. This will change 'N' to 'Y'. The most recent report is at the last report in the list. You may need to use the UP or DOWN arrow to move to next collection of reports in the reports listing.

At the options line, enter "E" for export